About Mark Thogmartin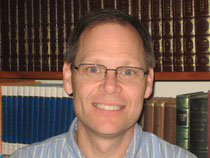 Mark Thogmartin has served as a classroom teacher, reading and math tutor, technology coordinator, and principal during his 30+ years as an educator in private, public, and charter schools. He has a bachelor's degree in elementary education from the University of Kentucky, a master's degree in reading from the Ohio State University, and a Ph.D. from Andrews University in Leadership. Earlier editions of Mark's book, Teach a Child to Read with Children's Books, have gained wide acceptance among reading tutors and parents who are teaching their children at home. He also has written articles for several magazines and journals on the topics of home schooling and reading instruction. Mark recently retired as a founding administrator of the Ohio Virtual Academy charter eSchool.  He currently works part-time as an associate pastor of the church he attends, and he works part-time in his son's funeral-related business. Mark and his wife Donna live in Millersport, Ohio and are the parents of three adult sons and two beautiful granddaughters.
About Mary Gallagher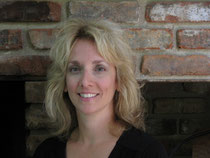 Mary Gallagher has been a Literacy Coach of a public eSchool where she also served as Title I teacher and lead Reading Specialist. She taught for nineteen years in both public and private schools, focusing mainly on reading and at-risk students while providing private tutoring at various times. She holds a master's degree in Elementary Reading and Literacy from Walden University and a bachelor's degree in Elementary Education. She has been a contributing author to several inspirational anthologies and has also presented at local educational conferences. She currently works for K12 Inc. as regional Operations Manager setting up and supporting the operations of new and existing e-schools across the country. Mary currently lives in Texas with her husband, Michael, and their two sons.