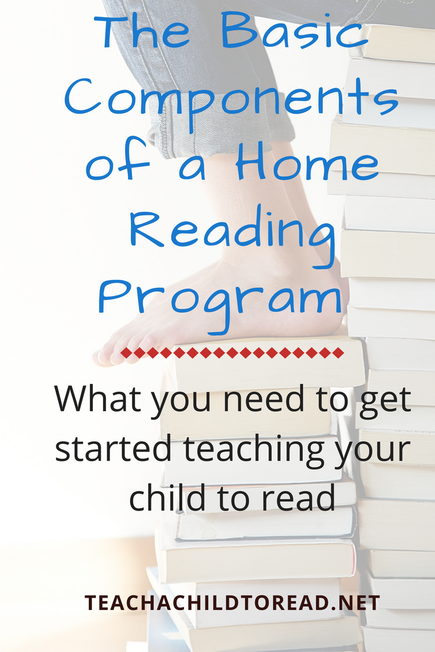 Feeling overwhelmed trying to decide exactly what you need to create a wonderful reading program for your child? Getting a headache just looking at all that curriculum?
Let's focus on the basics first and build a strong foundation for reading success. Then you can layer in other supporting resources as needed.
I promise just by doing the steps listed below you will see progress quickly for both you as the reading coach/teacher and your child.
You know that meme that says something like this: "I just got off a conference call that should have been an email."?
I chuckle at that because I have sat through MANY meetings that did not need to happen. Why do we do this? Because it's human nature to complicate things.
But I am a fan of simplicity! One of my life mottoes is: "Keep it simple, my friends."
When it comes to teaching reading things can get complicated quickly! Complication leads to overwhelm, stress, and then you are likely to shut down or give up.
I don't want you to give up on working with your child in reading. I also don't want you to give over - give the responsibility and joy to someone else who you might be tempted to think can do it better. 
You CAN do this, but if you are feeling overwhelmed it's important to stop,
pull back, and pare down to the basics.
This post will show you the basic foundation you need to set up in order to build a strong and effective reading program for your child. Don't put the cart before the horse which only complicates things and makes it darn near impossible to make any progress. 
If you are just getting started or you want to double check that you have the foundation in place, keep reading! 
Until you understand the basic components of a balanced literacy approach it will be hard to choose supporting curriculum and until you understand how children really learn to read it will be difficult to know if you have all the right things in place. This is why Cathy Duffy recommends that "every parent of preschoolers read this [our book] before making a decision about purchasing any other program." 
The Basic Components of a Strong Reading Program
1. Read Aloud Time 
We cannot stress enough the importance of read aloud time and the impact reading aloud will have on your child. Regardless of all other programs or curriculum you choose, the read aloud is the pivotal piece around which everything else will extend.
I mean it, it's that important and effective. 
According to the US Department of Education, reading aloud is the single most important activity for building the knowledge required for eventual success in reading. And you should not stop once your child is old enough to read on his own because we also know that the decline of older students' recreational (or independent) reading coincides with a decline in the amount of time adults read to them.
In other words: read aloud the minute they are born and don't stop until they are out from under your roof!
See more on read aloud from author Mem Fox, the father of the read aloud family, Jim Trelease, and at Read Aloud Revival. 
2. Create a Literacy Rich Home
The tone or culture around reading that you set in your home will teach your children volumes about the importance of literacy. So much of learning to read and love books is CAUGHT vs. TAUGHT.
And trust me, as a mom of adult children - you cannot scrimp on this part! Your children are watching and observing how you LIVE not what you SAY. They pretend like they don't notice and they may fight you tooth and nail or act completely disengaged, but everything you do that says, "Reading is important" is being downloaded into their souls and will reap tremendous, lifelong benefits.
Here are some basics to get started:
get a library card and get all your children their own library cards as soon as they are old enough

fill bookshelves in your home with books from any sources you can afford: bookstores, half-price books, church and community sales, garage sales, thrift stores, dollar stores, book exchanges in the community or online like paperbackswap.com, library used book sales. Quantity matters here because you need a lot of reading material for you child to access easily.

Display books around the house so the covers are face out not just lined up on a bookshelf in one room. 

Place book baskets around the house: at the kitchen table, in the bathroom, their bedrooms, family room, front porch

Keep book bags in the car to take to babysitter or to read on the ride

Check out audio books from the library and replace music or DVDs in the car for a change of pace

Visit the library at least weekly

When at all possible, buy books your child is interested in - investing in books shows them that you value literacy

Request books for shower gifts and birthdays

Read yourself and talk to your child about what you read

Limit screen time

Join local book clubs or online book clubs

Keep reading logs  - it's fun to see all the great things you've read as a family

Get the whole family involved: dad, grandpa, babysitters, and older siblings reading to younger children
3. Teach your child how to choose books that he can read independently.
The younger a child perceives himself to be an independent reader, the easier it will be for him to take responsibility for his own reading growth. Teach the five finger method. Here it is explained by Reading Rockets. 
Five finger rule
Choose a book that you think you will enjoy.
Read the second page.
Hold up a finger for each word you are not sure of, or do not know.
If there are five or more words you did not know, you should choose an easier book.

Still think it may not be too difficult? Use the five finger rule on two more pages.
4. Time to Read 
This may seem obvious but if you are using a complicated curriculum or packaged reading program there may be so many reading-like activities to complete that actual reading time gets pushed aside.
I am talking about that uninterrupted time for a child to dive into books, to get lost in a book, to feel no pressure to perform - just the pleasure of immersion in a good book. Solid blocks of time to just read.
It takes time for children to settle in to a book and we're often such busy families that we don't build this type of margin in our lives. Running here and there can erode quality reading time as well. Try to guard your schedule and time so your children have quality time to become readers.
A good practice is to set aside a sacred reading time in your day where everyone reads - that includes all the adults in the home too! No fair using this time to empty the dishwasher, because, remember, you are creating a culture of reading in your home and your actions matter! 
5. Guided Reading Practice
This is the time where you will use real books as the catalyst for a reading lesson. Don't worry about creating amazing reading lessons just yet. You are setting a foundation and you will learn to build on it. The important thing here is that you are creating a routine where your and your child read together and you begin to support her reading by recognizing where she is catching on and reviewing strategies and skills to help her move forward.
We model this at the end of the book where we show you what a guided reading lesson plan could look like. But, don't be overwhelmed here - this is the model you are working off - your first lessons may not be this planned out or complete. That's Okay!
Here is a saying I keep posted in my office: "You don't have to be perfect, you just have to get going." The important thing is to establish a routine and begin working with your child and listening to her read every day so you can start to see where the strategies we teach you in the book will come into play. 
6. Writing
Reading and writing go hand in hand and grow side by side. Don't wait until your child is a proficient reader to start addressing writing.
Create opportunity for easy writing tasks from the time your child picks up a crayon to draw a picture and "write" her name. Use the activities and ideas we present in chapter 9 on writing and also implement interactive writing as often as possible. 
There you have it! The basic to getting started. Until these things are well established in your schooling program, do not try to choose additional materials or curriculum. You can add these pieces after you have set the foundation for a successful reading program and feel confident that you are creating a literacy/print rich environment for your child. 
Do you have this foundation set? What areas are you still working on? What holds you back? Drop a comment below or Visit our Facebook Page and find out more or Join our Facebook Group and ask some questions! 
Do you need help identifying your next step? Learn more about how to get unstuck and get consultation so you and your child can move forward now! 
Until then, keep it simple, my friends, and ignore the shiny distractions. You've got this! ~ Mary